These days there are so many people using headphones right from teenagers to adults. With the use of headphones, one can enjoy their music without any interruptions. If you enjoy listening to music from headphones, then this guide of the top 10 Bluetooth headphones under Rs. 5000 in India 2020 will help you grab one of the best Bluetooth headphones as per your needs and wishes.
We have listed down many best Bluetooth headphones in India under Rs. 5000 here, after a detailed review of customer's opinion, user rating, specifications, and more.
If you live in a place that isn't worth playing loud music, you don't have to be disappointed because headphones are the best way to listen to your favorite music without disturbing others.
Technological developments to create a breakthrough with the best wireless headphones, where you won't see the wires and cables, so you're free to move around without having to worry about getting intertwined amongst wires. Wireless headphones do not always require anyone to get close to the playing device. You can switch away from the player system and the comfortable spot around your house that you need.
When you come home from work late, but love the public television channels you want as the clock ticks, then you still don't play a television directly that will only wake up your wife, and kids sleep soundly again. Using wireless headphones, you can enjoy your favorite TV shows quietly. So you don't miss your favorite television shows without disturbing your soundly sleeping wife and child with these best Bluetooth headphones in India.
Best Bluetooth Headphones Under 5000
Following are some of the best Bluetooth headphones under 5000:
Sennheiser HD 4.40 BT Bluetooth Headphones Under 5000
If music is what keeps you going through those long drives and even longer weekdays, then what you need is this pair of Sennheiser HD 4.40BT Bluetooth wireless headphones.
You can experience wireless mobility and excellent sound with Sennheiser HD 4.40BT powered by patented Sennheiser drivers.
Product Features
This pair of headphones feature a closed-back design and comes with proprietary Sennheiser drivers that offer balanced, extremely detailed dynamic bass sound.
The Sennheiser HD 4.40BT features an NFC technology, wireless technology, and advanced Bluetooth 4.0 and aptX audio codec for secure transmission and right wireless Hi-Fi sound.
Product Advantages
With its surround-ear configuration, the pair of headphones comes with ergonomically built ear pads that provide long-lasting comfort.
It also features a sturdy, foldable headband design ensuring easy portability.
Taking a call, changing the track, or raising the volume is a piece of cake with this pair of wireless headphones.
It comes with intuitively mounted ear-cup controls and an integrated microphone that provides easy control and no-glitch audio.
Product Disadvantages
The battery life of the headphone is less as compared to other brands.
Ratings On Amazon – 4 Star
Skullcandy Hesh
This Skullcandy Hesh 3 S6HTW-K033 Wireless Over-Ear Headphone is great for you if you are looking for wireless Bluetooth headphones with numerous color options, comfortable design, long-lasting battery life, and brand confidence.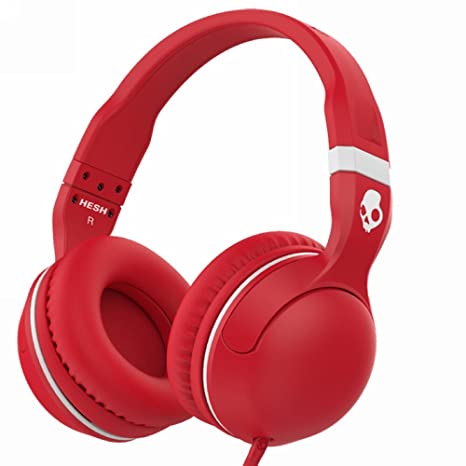 These Skullcandy Hesh 3 S6HTW-K033 Wireless Over-Ear Headphones are ideal for your musical needs, whether you want to enjoy distraction-free music or want to stay motivated while exercising. It comes with lithium metal batteries for the musical journey, which operates in a single charge for up to long lasting 22 hours.
Product Features
Featuring 40 mm audio drivers, they combine a wireless amplifier with a noise-isolating fit for the highest sound quality in the class.
The headphone comes with fast charging support so you can enjoy 90 minutes of playback with a charge time of just 5 minutes.
Product Advantages
It comes with wireless Bluetooth connectivity technology.
It has a wired 3.5 mm connectivity that helps you enjoy music whenever you want.
Product Disadvantages
The price of the headphones is higher than the other variants available.
Ratings On Amazon – 4 Star
Sony WH CH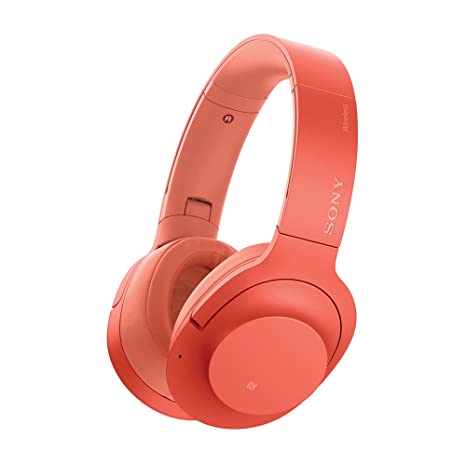 Sony always has the best products on its list when we're talking about the audio products in the budget range. Sony is well known for its fair price tags for its quality goods, and the Sony WH-CH 400 is an excellent example of that.
Sony WH-CH 400 is a Sony Inc.-made wireless headphone. It comes in four color choices, i.e., Black, red, blue, and white. These headphones are made with rich plastic material, with a glossy finish that looks like metal.
Product Features
The speakers are round, with Sony branding and a QR code engraved on them, and look good.
The headphones have two volume up and down buttons, a power off and on the button, and a USB charging point aligned with a microphone.
Product Advantages
The cushioning on the main speakers is twice the thickness of the plastic part of the speakers and has tiny holes to make an audio pass-through.
The plastic binding clip is very flexible and durable.
The best thing I liked about those earphones is support for NFC.
You can connect it with these by merely touching your mobile phone, or by pairing it with Bluetooth manually.
Sony says that with continuous use, the battery life is about 20 hours.
Speaking about the sound quality, these headphones have 30 mm drivers that give you simple, loud music.
In these earphones also noise cancellation is excellent.
Product Disadvantages
The price of the headphones is higher than the other brands offering similar properties.
Ratings On Amazon – 4 Star
Tagg Powerbase | Best Headphones Under 5000 INR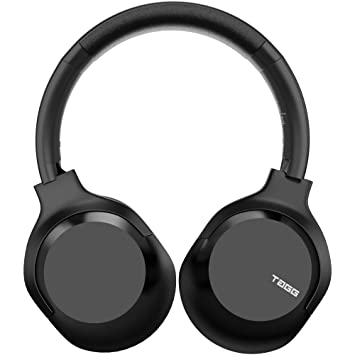 Tagg is a well-reputable audio company. Tagg powerbase 700 is their most-selling commodity in India below 5000 Rs.
Tagg powerbase looks classic overall. It is entirely made of plastic and is only available in black color. The cushioning on the main speakers is 20 mm thick, making it comfortable for long-term use.
The main speaker units can be folded in three different angles, which makes it easy to keep after using it in small places. It has a power on / off switch along with volume controls at the right side of the headphones.
Product Features
It also has an inbuilt microphone through which to make calls.
It has a bass toggle, along with the power button, which increases the bass of music after turning on.
It also has an aux cable input which can be used if you don't want these headphones to be connected via Bluetooth.
It also has an indicator Led that indicates the status of the connection.
These headphones give you a battery capacity of 500mAH, which can last up to 14 hours of continuous use.
Product Advantages
The headphones have a powerful driver set of 40 mm, which makes the headphones extremely loud and clear.
The thing I found with these earphones is that the music being played through aux cables is louder than the songs being played via Bluetooth link.
Product Disadvantages
The Bluetooth headphone lacks advanced features.
Ratings On Amazon – 4.2 Stars
Envent Moksha Headphone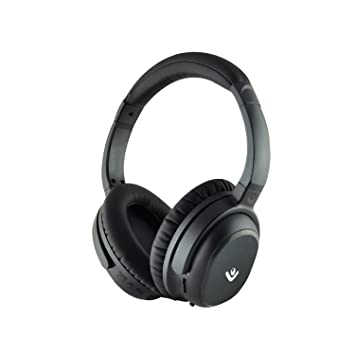 These headphones are kind of an all-rounder and have multiple Connectivity options. These headphones are made of plastic of rich quality and black color.
The key earcups can be twisted up to 90 degrees, allowing the use of a single cup for DJs. The overhead clip is flexible and length adjustable as needed.
The control buttons are mounted on the earcups and other ports. There is a USB charging port on one side of the headphone, along with a dedicated active noise cancelling button.
Product Features
Active noise cancelation is the main highlight of this product, and the company claims an 85 percent reduction to 20db.
There are three dedicated Multimedia Control buttons on the other side of headphones.
It has an AUX port underneath the multimedia button, which can be used to listen to music from non-Bluetooth devices.
Product Advantages
It performs well in terms of battery life, and you can quickly get around 30 hours of battery backup with a single charge.
It has large 40 mm audio drivers that are effective in creating a clear and loud sound output.
Product Disadvantages
None. This is one of the ideal Bluetooth headphones under 5000 to buy in this budget.
Ratings On Amazon – 3.5 Stars
Logitech H600 | One Of The Best Headphones In The Market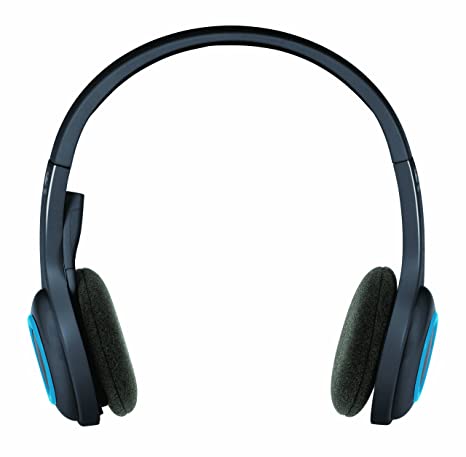 If you are searching for the best lightweight Bluetooth headphones, then this Logitech H600 product is the perfect choice for you to use.
These headphones are specially designed for gaming lovers because this earphone comes with a laser tuned speaker drivers and microphones that cancel noise and deliver clear calls.
Product Features
The headphones come with Bluetooth 2.1 connectivity that produces up to 10 meters of wireless range.
You can buy this headphone support with your Windows and iOS device and not just Android OS.
The headphone has an adjustable headband and ear cups that are designed to ensure a better zone of comfort.
You can change the microphone position where you wish.
Product Advantages
The headphone comes with a lithium-ion durable backup battery that provides up to 6 to 7 hours of playing time for 3 hours of maximum charging.
This featured Logitech H600 Bluetooth headphone comes with LED warning light, which helps alert you to battery output.
Product Disadvantages
The noise cancellation feature is missing.
Ratings On Amazon – 3.5 Stars
Sony WH CH Bluetooth Headphones Under 5000 
As you know, the Sony company is always claiming battery life, and the earphones and headphones of the Sony company are providing the longest battery life. If you love the product from Sony's company, then this Bluetooth headphone from Sony WH-CH510 is another great deal from Sony.
This lightweight, compact headphone design style comes with three different color options, including black, white, and light blue.
Product Features
This Sony WH-CH510 headphone comes with the new 5.0 Bluetooth technology, which means it provides an end to end best wireless communication and lets you stay connected to your smartphone.
In it, Sony used a lithium-ion battery that produces up to 35 hours of playback time with 200 hours of standby time, and full charging takes 4.5 hours.
This is the only headphone that comes with the longest battery life in this list of top 10 best headphones under 5000 Rs budget.
Product Advantages
This headphone on a headband gives you remote access so you can play, press, pause, skip and change the volume.
Not only this, but you can use voice assistant apps to make calls hands free.
This Japanese headphone technology comes with a 30 mm audio driver that delivers real HD extra bass with a Bluetooth and AAC connectivity.
Product Disadvantages
None. It is a perfect Bluetooth headphone in this range from a well-known brand.
Ratings On Amazon – 4.3 Stars
Audio Technica (Wireless / Bluetooth Headphone Under 5000 INR)
With a convenient wireless design, the ATH-SR30BT wireless over-ear headphones deliver exceptionally pure audio from sound reality. So, if you are looking for the best Bluetooth headphones under 5000 INR, this is one of the picks you have.
This ATH-SR30BT Bluetooth headphone is built with 40 mm audio drivers and dual-layer insulation housing construction that optimize the sound and deliver the profoundly true HD sound you 'd expect.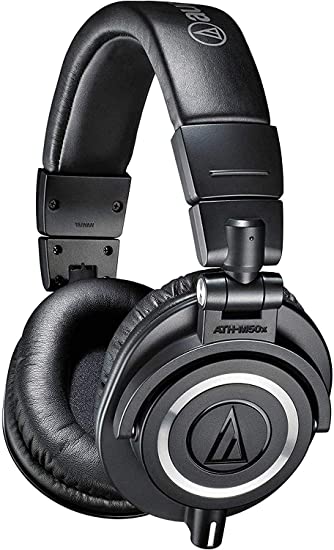 Product Features
The headphones come with a 30 cm USB charging cable and are available white and black in two different color options.
The headphone is made of plastic material with soft memory foam earpads and headband to ensure a comfortable fit and the headphones fold flat for easy to carry and storage when not in use.
Product Advantages
The company says it generates up to 70 hours of battery if you charge this headphone at once, and that is a great accomplishment for this power-packed headphone.
Product Disadvantages
There is a lot of scope for improvement in the headphones.
Ratings On Amazon – 4.2 Stars
Plantronics (Bluetooth Headphones Under 5000 INR)
This Plantronics BackBeat 505 is the only headphone in this list of best headphones under 5000 Rs that comes with one of the cool design styles with the option of green and light grey color.
This Plantronics BackBeat 505 Bluetooth headphone comes with the best 18-hour battery life many consumers are thoroughly pleased with the efficiency of the batteries.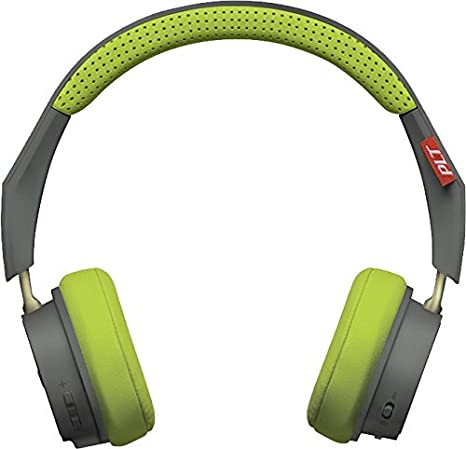 Product Features
This wireless earbud comes with a 40 mm audio driver that will assure you of the audio quality and deliver better as a better sound.
This gaming headphone is equipped with Bluetooth 4.1 technology for wireless networking.
It has 3.5 mm audio jack compatibility with the aid of aux cables that you can connect to your computer.
Product Advantages
On the ear, music control comes with built-in buttons that allow you to pause, repeat, skip, and change your audio volume, and you can also handle calls via the built-in microphone.
The headphone is made of solid plastic material, and it has ear pads built with soft memory foam for the better musical experience.
The device comes with a dual-mode activity, which means you can connect two different devices to this headphone to listen to the side by side to most lovable songs.
Product Limitations
The price of the headphones is not worth the features it offers.
Ratings On Amazon – 3 Stars
Jabra Move Stereo, Bluetooth Headphones Under 5000 INR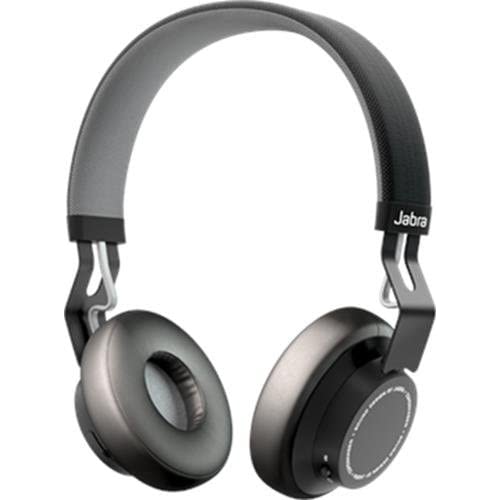 This Jabra Step Stereo is our final choice on India 2020's list of best headphones below 5000 rs. This Bluetooth headphone comes with sniff mode Bluetooth 4.0 compatibility, and safe pairing mode.
This Bluetooth headphone is entirely compatible with android, ios, and windows operating system, easily connected to your computer using Bluetooth connectivity, instead of Bluetooth connectivity, you can use 3.5 mm auxiliary audio cables for wired connectivity.
Product Features
The headphone comes with 8 hours battery life, with the longest standby time of 12 days.
Use the 4.0 EDR Bluetooth versions with secure pairing and sniffing modes to pair it up with other devices such as phone, TV, laptop, tablet, and more with great ease.
It comes with plastic material with metallic structure according to design, and this headphone is available in three different color choices, including titanium black, gold beige, and navy.
Product Advantages
Take your music on a day-trip without the battery running out.
The headphone provides up to 14 hours of music time and a standby time of 12 days.
It has a Bluetooth 4.0 EDR version for connectivity, but also you ca,n connect it to the wired aux cable.
Product Disadvantages
The noise cancellation feature is missing.
Ratings On Amazon – 3.5 Stars
Qualities Of A Good Bluetooth Headphones Under 5000 | What You Should Look For?
When choosing the best set, comfort is of prime importance. You cannot manage to use a pair of headphones that you don't feel comfortable with regularly. Some in-ear headphones are convenient, but if you're planning to use the headphones for long periods, then you might consider trying the models on-and over-ear.
Sound Quality
Great headphones should produce the full sound that balances the frequencies across, midrange, treble, and bass. When it comes to delivering bass, some headphones fail, but others over the headphones create powerful sounds. Most headphones have ear cups closed or open in the back of the ear. The open-back headphones give more volume than those which are closed. The only problem is they tend to get more noise leaked. Closed headphones can prevent sound leakage, and can, therefore, block unwanted noise. Probing headphones is the best way to test them out.
Budget
For any product, the budget is a vital factor. The single budget factor lets you pick your perfect earphone. Cheap budget to high budget, there are all types of headphones on the market, and the only thing you need to set your budget is. When the budget is completed, select the best one.
If you're a massive music lover who doesn't want to compromise with audio sound, we suggest that you buy at least 1000 Rs budget headphones that give you excellent quality rather than low-budget headphones.
Battery Life
Another major factor in headphones is the battery; most of the time, companies offer you 6 hours to 30 hours of non-stop music listening time. For basic headphones, battery capacity is sufficient for 6 hours to 9 hours, but if you pay a huge amount to buy headphones, then it must have a battery life of at least 20 hours.
Waterproof
Waterproof technology, mostly known as IP (Ingress Protection Rating) rating. This technology helps guard your headphones against water, sweat and dust. This technology will secure your headphones 50 meters under deep water.
The technology of IP rating started from IP00 to IP69k, and now most companies are using IP67 to IP68 technology for a day. So make sure it comes with waterproofing features before you purchase any Bluetooth headphones.
Bluetooth Connectivity
The Bluetooth headphones operate on wireless technology, so you need a smartphone and other digital devices to attach your computer. This system connects to your ears, using apps equipped with Bluetooth. If you want long-distance connectivity to the battery, you need to purchase Bluetooth 4.0 and upper-level Bluetooth technology built-in.
Brands
The big question arises when it comes to Bluetooth headphones: which company brand gives superior audio technology along with a strong build?
So we suggested you buy headphones from Sony, Samsung, Skullcandy, BoAt, Sound One, Philips, Leaf, Imore, JBL, MIVI, TAGG, Plantronics, Boult, MI, BackBeat companies because those brands make both wireless and wired headphones of good quality.
Fast Charging Support
Many companies sell this amazing capability nowadays. Usually, the Bluetooth headphones are charged for two and a half hours to 3 hours, but this fast charging feature reduces time and charges your headphones within an hour.
Types Of Headphones That Are Available In The Market
Following are some of the different types of headphones that are available in the market:
Noise Cancelling Headphones
Noise-canceling headphones or ear-buds are designed to reduce the amount of ambient noise or disturbance to which you are exposed.
The two fundamental types of technology that you'll likely find are 'passive' & 'active.'
Passive technology is usually referred to as 'noise insulation.' It is designed to block noise as effectively as possible by enclosing your ears with sound-deadening materials and creating a seal between you and the speaker. That can be quite effective, depending on the headphone and manufacturer.
There are no moving parts or technology in a noise-isolation headphone requiring power.
However, noise cancelling allows additional power to be used (usually supplied by an extra battery). To understand how these headphones operate, think of a perfectly smooth lake that just had a pebble dropped into the middle of it – the sound waves reflect the ripples spreading out.
Now if we dropped an identical pebble a little further into the lake but at the same time as the first one, the ripples would meet each other at some point – when this happened they would cancel each other out, you see, two opposing waves of the same force meeting each other head-on count as a double KO! Each of our (sound waves) contestants get knocked out.
How do they do that, then? Ok, noise-cancelling headphones have two sets of speakers as well as microphones in each ear-cup. The headphones 'listen' to the outside noise and then attempt to reproduce precisely the same noise as an opposite sound-wave … neutralizing the sound efficiently until it enters your ear. It may vary how each manufacturer implements this, but science remains the same.
Closed Headphones
These are the largest of all types of headphones and are usually best suited to home, studio, or DJing because of this.
This type of headphone is designed to suit your ear perfectly, giving you efficient isolation from the noise of the outside.
This form factor also tends to sport the most prominent speakers or drivers, because of the size. The effect is that they are more likely to achieve better quality audio performance as well as less strain exuding on the eardrum. It means that if you are likely to have an extended length of time using headphones, then this form factor should be a high consideration!
Over-ear Headphones
They are big and have cushioned pads that cover the whole ear. You can wear them with the cushioned pads for long periods, and they also produce the sound of good quality. They can be best used at home as they are bulky.
On-ear Headphones
These kinds of headphones tend to be extremely convenient and portable. They may look very similar in the pictures to the 'On-Ear Headphones' of their bigger brothers, but the difference is that these puppies just sit 'on' your ear – not over it.
This design has the advantage of keeping your ears cool (they can get quite warm in a closed design) and also giving you a bit of peripheral sound that can be useful if you wear them out in public – it can be a lifesaver to hear motor vehicles approaching! It's worth noting on the other side that even when you can listen to aspects of the outside world – the outside world can hear you too.
This means that on-ear headphones, when used in the presence of others – i.e., on public transport – may be an annoyance to others.
In-ear Headphones
They are common and usually feature portable music players. They are lighter than the first two sets and cheaper. They fit in the ear to provide a tight seal, thus preventing a seal of sound. They appear to be of less sound quality than the first two, though.
Earbuds
These types of headphones often come with MP3 players and smartphones. They have a lot of sounds leaking out. Besides these, advanced headphones are available and can be used for different purposes, such as sports and gaming.
How Much Should You Spend On Bluetooth Headphones Under 5000?
They can cost anything from around £ 5 to £ 250, depending on the type you choose to buy. Hence, determining your budget is essential. Price doesn't automatically mean better sound since sometimes sound can be very subjective.
There are also wireless headphones that allow you to listen to music without being tied to the source of the audio. If you want to listen to your music in a spot, such as a gym, you can opt to buy this form of headphones.
If you can enjoy your music at lower volumes without affecting people around you, you can also opt to invest in sound-insulating headphones. To eliminate ambient sounds, noise-canceling headphones fit tightly on the ear.
What Is Headphone Impedance?
The ohmage or impedance of a pair of headphones is rarely considered in the testing process for most purchasers. Buying a pair of headphones with the wrong impedance level may not be the end of the world, but here's a little bit of information that's everything you need if you're trying to get the most out of the headphones.
When it comes to headphones, those with low impedance need less power (less than 50 ohms) to achieve high volume rates. This means that mobile audio devices (including your phone) support the lower ohmage headphones well. Most headphones are crafted for low impedance, so this won't be a problem unless you look at a set of headphones at the high end.
Instead, headphones with a high ohmage (greater than 50 ohms) need more power to achieve high volume rates. It means that more top ohmage headphones can be connected to a broader variety of audio devices and are safe from harm caused by overloading due to their ability to use higher power rates. If you hook a pair of high impedance headphones up to a standard mobile device you may get meager volume rates, in such situations, you will need a portable headphone amplifier – the FiiO E12 Mont Blanc Portable Headphone Amplifier is an excellent price package that will provide ample power for most high impedance headphones.
Bluetooth headphones are a must if you are a music lover or a work from home freelancer to stay away from the disturbances around you.
This was a quick guide on Bluetooth headphones under 5000 with complete details.