Handling anything to your kids can be costly You have to choose a proper thing always for your kids that is both useful and entertaining but most importantly not harmful. So, what about giving a drone to your kids? Now don't ask for the cheapest drones because they aren't worth it.
Fine if you want the best Toy drones for your kids, then there are several factors that you will have to consider. The foremost factor is that the drone is safe for your child and then comes the age suiting factor.
Don't worry. We have considered all necessary factors while choosing a Good drone for you, and brought you the top 5 drones in 2022, the best Drone for kids.
List of Top 5 Drones For kids in 2022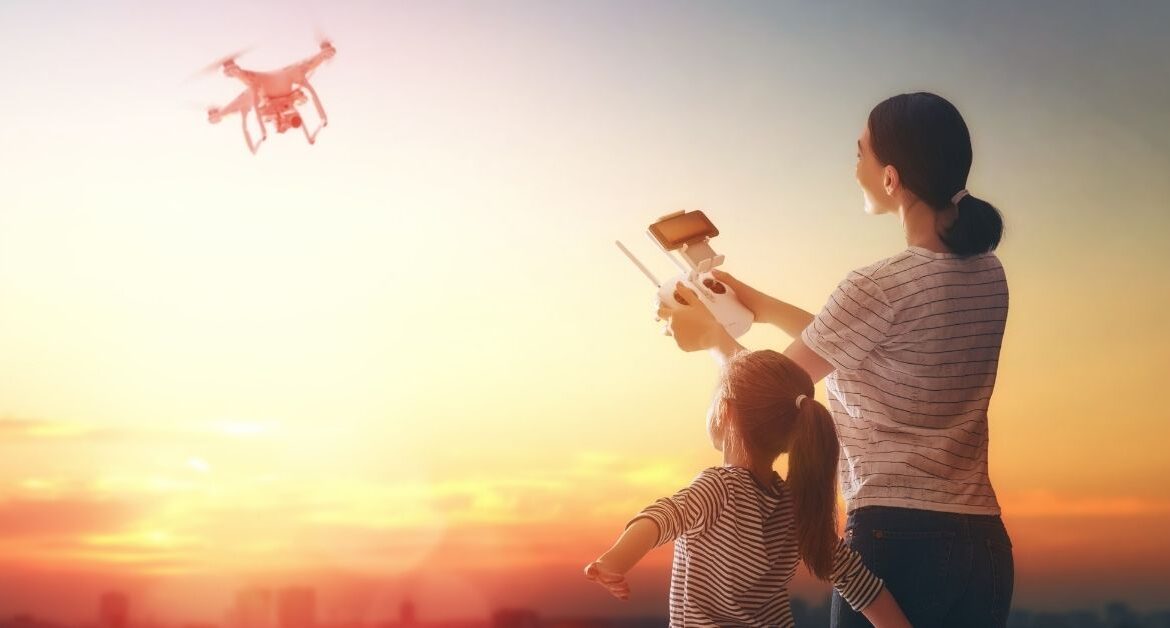 1. Holy Stone HS330 – The safer Drone for kids
For Age group: 14+ years.
Flying Duration: 7 minutes.
Features:
Concentrated construction and an impactful design
Small size suitable to maintain
The easy controller made especially for kids
This drone is made with the safety of kids in mind. It has a vigorous design that will be liked by kids. Its batteries are handy as they are easy to install and remove on soft cables that are much better than other drones. 
2. Potensic A20 – Easy to handle and controllable by kids
For Age Group: more than 8 years.
Flying Duration: 8 minutes.
Features:
It has powerful guards giving it a robust look
A compact Design
Contain pressure sensors that make it controllable for kids
This drone is easily accessible to kids. There are decent prop guards present in this Potensic A20 that protects it from damage in case of a crash. It can be controlled with only a stick, which makes it more convenient for kids than other complex games.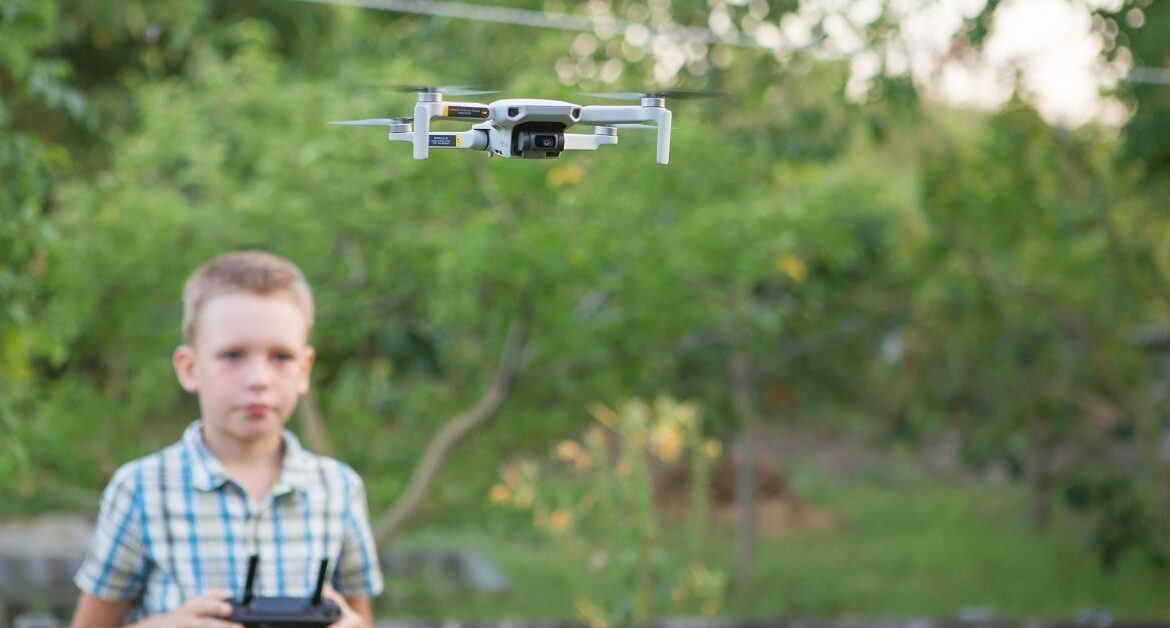 3. Holyton H202 Mini Drone – Has a tiny controller with a travel case
For Age Group: more than 8 years.
Flying Duration: 8 minutes.
Features:
Come up with a tiny controller in combination with a travel case
Has safety pen for kids
Comes up at an affordable price
The Holyton H202 Mini Drone is the best suit for you if you want a drone for your kid at an affordable price. Moreover, it has four controllers along with two guards and four spare propellers.
4. Flying Spinner Toy – A RemoteLess Drone
For Age Group: more than 8 years.
Flying or Spinning Duration: 10 minutes.
Features:
Convenient for Your child to play
It has solo games and multiplayer games too for your child and their friends.
Just hold the center and then spin it. It will roll for about 10 minutes without any restriction. But it may get quite boring quickly once you are done with it.
5. Husban X4 H107D+ FPV Camera Toy – Contains more than many features, quite fascinating for kids
For Age Group: more than 14 years.
Flying Duration: 7 minutes.
Features:
It is capable of recording video
A featherweight drone, among others easy to handle and has a quite precise design
This drone is not made for younger kids but the bigger ones. It contains an ordinary H107D camera that can record video of up to 720p.
Conclusion
Hence, these were the top 5 Drones for kids in 2022. We discussed drones for almost all groups of ages. Few of them were at an affordable price, whereas others were quite expensive but entertaining for kids. You can opt for any of them to give to your child according to your choice and preferences of features.