The new year is rushing to us, and to have time to properly prepare for his arrival, and celebrate a holiday of fun and tasty, and we have to race with you. Gifts for family and friends for Christmas trees and decorations, for the champagne and mandarin oranges, well, for other products from the long list that on the eve of Christmas turn into a mouth-watering dishes. And our present, the pre-review, just as devoted to the most original, creative decorations for Christmas meals.
Christmas cupcakes
And the most popular category in the New Year with style dishes are, of course, cupcakes, muffins are the same. Skilled bakers as a major confectionery factories and at home, manage to create true works of art, adorned with the attributes of the winter holidays. Snowman and Santa Claus, snowflakes and striped canes, Christmas trees and bows, and other symbols of the approaching new year, traditionally decorate on these small, but delicious and certainly very tasty desserts.
Christmas cookies and Christmas cakes
In one step from creatively decorated muffin, not yielding to the primacy of a single step, is another popular holiday dessert – a traditional figure biscuits. It may be ginger or sandy, depending on personal preference confectioner, but always in the form of Christmas tree or a deer, a red cap or dedmorozovskoy Christmas bell … A great variety of both finished baking dish, and exclusive, authoring, leads to the fact that every hostess holiday cookies get an exclusive and special.
Christmas gingerbread houses
So what does this holiday table without a traditional gingerbread house, covered with snow?
Muffins edible Christmas trees & Fruit Christmas trees
As for the main New Beauty, furry and prickly Christmas tree, it can be present at the festive table as … Yes, in almost any form. Some salad served on a table in the shape of Christmas trees, while others spread so sushi, others paint a Christmas tree with mayonnaise on sandwiches. In our review of Christmas tree will be different – butter, sweet calories.
However, those who do not eat flour and sweet, you can take note of dietary Christmas tree, formed of vegetables or fruit.
Tasty Christmas wreaths
The tradition of hanging on the front door Christmas wreath decorated with small bells and tied with silk ribbon, in our area did not find shelter. But abroad, particularly in the U.S., UK, Germany and Canada, people always decorate so the doors of their apartments and houses for Christmas. No wonder that in the culinary exploits of some of the hostesses this holiday element is also present.
Edible socks for Christmas gifts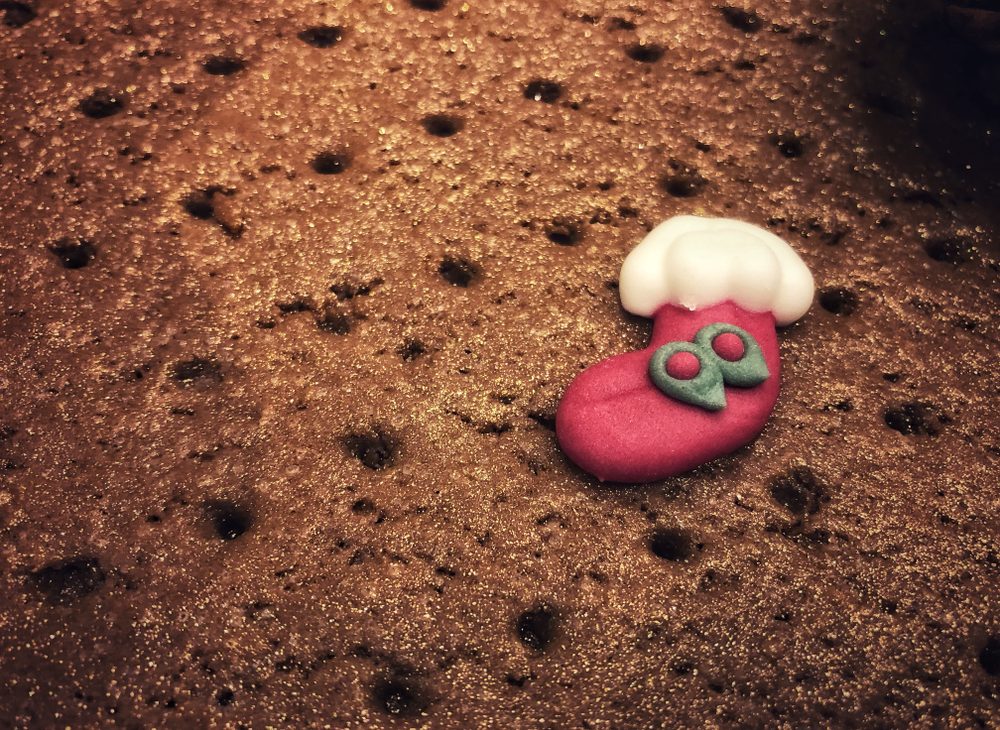 Who are particularly happy upcoming holiday? Of course, kids. Kids willing to help decorate the Christmas tree, decorate the apartment, cleaning up the rooms. Some even seek help in the kitchen. Well, certainly they will afford to build out of boiled sausages, cheese snacks and Chinese chopsticks are fun "socks" for Christmas gifts.
Edible Reindeer Santa's sleigh from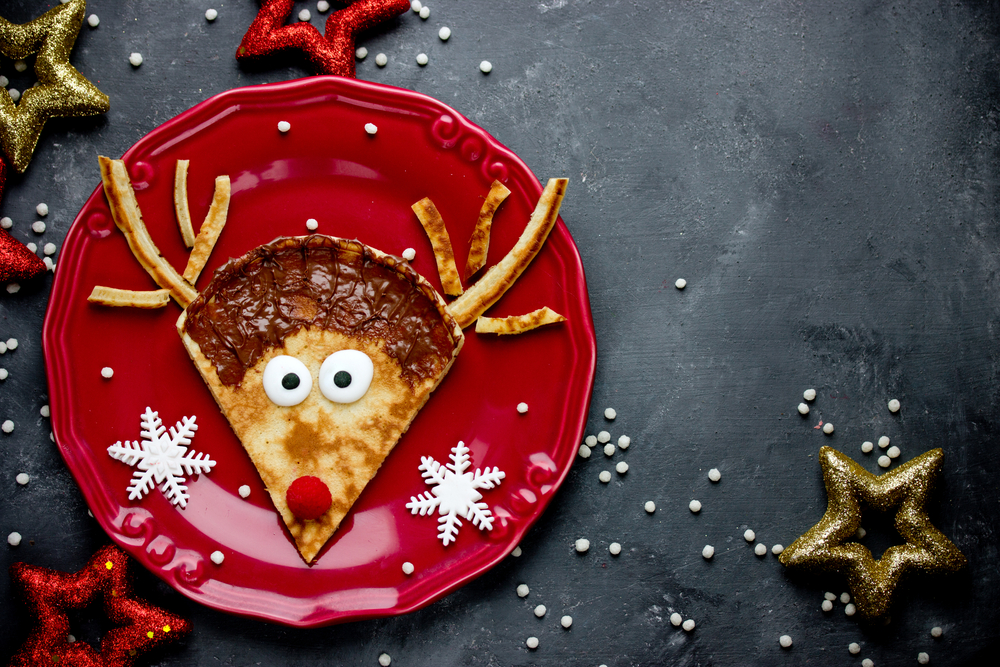 Our own grandfather Claus in the company of her granddaughter, beautiful granddaughter, delivers gifts to children on the silver sleigh pulled by white horses. Foreign as Santa rolls through the sky a whole team of reindeer. It is known that their leader's name was Rudolph, and it is pictured as hostess, decorating dishes to the festive New Year's table. In the form of deer found both sandwiches and desserts, and even a children's breakfast, the first in the new year, may be decorated in a "deer" style.
Christmas Cocktails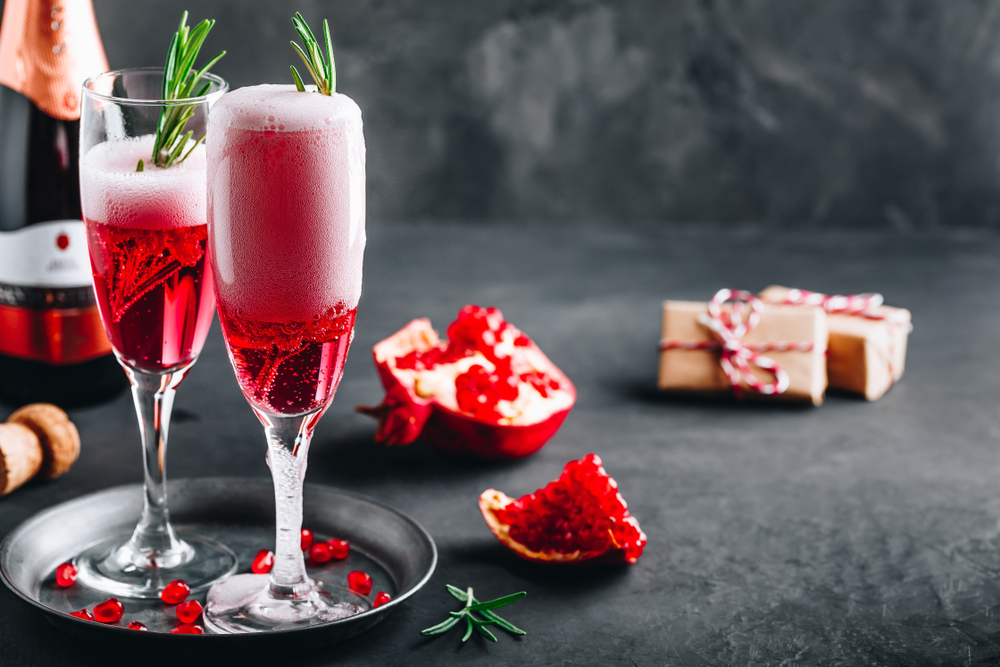 We have not forgotten about New Year's drinks: they are also very original decorated for the festive table.
Christmas Cakes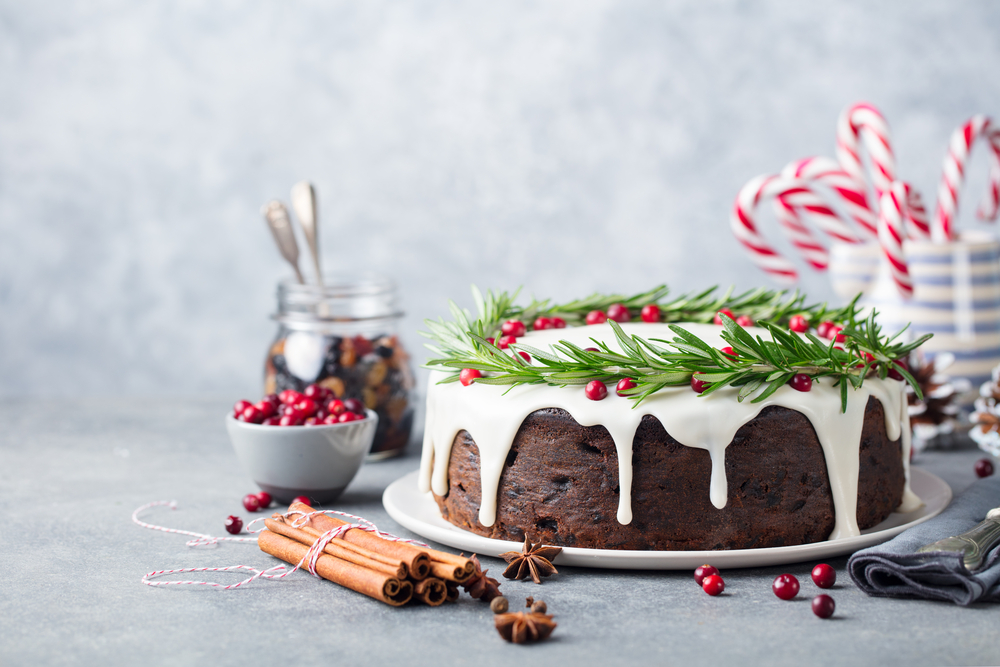 And those who are not as festive desserts cakes and cookies, for sure like the idea of ​​a chic New Year's cake. Traditional decor with snowmen and snowflakes, as well as a clock that counts the last minute of the old year, eloquent reminder that the holiday is just around the corner, and the Christmas mood in the air right above us.